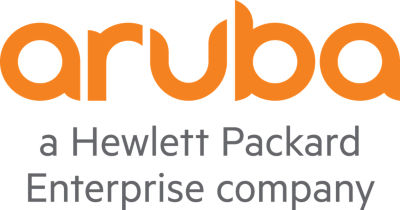 As the feature set for IP Office continues to evolve, demonstrating some of its features can be complex.  Remote Worker solutions are a great example of an especially valuable feature that's difficult to present with an onsite demo strategy.  Some of the services can take time to configure and require additional infrastructure usually not available on a customer's premise.  The configuration required for demonstrations is typically handled by a technical person, but as we all know, the sales rep usually is onsite performing the IP Office demonstration.
To help overcome these challenges, the Catalyst Virtual Demo Center has been updated to utilize the Aruba Networks RAP-3WNP.  This new infrastructure provides a secure VPN tunnel that offers exciting new flexibility in allowing demonstration of any IP Office feature both locally and remotely.  Now, connecting and configuring is much easier for anyone demonstrating IP Office solutions, and Catalyst takes care of the IP Office equipment maintenance and upgrades, which frees up your time and resources.
For local demonstrations, the Aruba RAP-3WNP can be utilized as an Instant Access Point.  This easy to set up Instant Access Point can be used to provide wired and wireless access to a local Power Demo system.  The RAP3-WNP includes one POE connection for an IP Phone and one non-POE port for a laptop or other device.  Since it is an access point, multiple wireless devices, tablets, or smart phones can be connected.  With the addition of an Avaya ERS3510 switch, additional IP Phones can be added to present additional scenarios locally.
For demonstrations that require access to more robust infrastructures like call centers, or a video or remote worker, the RAP-3WNP can quickly be connected to the Catalyst Virtual Demo Center via either a wired Ethernet connection or a USB 4G modem.  This mode facilitates the connection of a single or multiple IP Phones, along with tablets, wireless phones, smartphones, and a PC.  The Catalyst Virtual Demo Center hosts resources for interacting with the features of a fully deployed IP Office solution, including contact center and remote worker solutions.  Mobility twinning is available along with PSTN access from a dedicated DID.
To sign up or migrate your existing account, please contact your Catalyst rep.
Download the Catalyst Virtual Demo Center One Sheet for more information:
Additional contribution by Kelly Heneise and LaVonda Huskey.
Learn more about this topic at scansourcecatalyst.com >