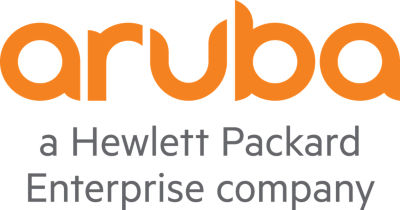 Additional contribution by Dave Dunlap, Distribution Sales Engineer for Aruba Networks
In late September, Aruba Networks unveiled a new major software release, Aruba Instant Enterprise, that delivers the first controller-less Wi-Fi solution for best-in-class security, with the performance and simplicity needed for the distributed enterprise. This means one of the industry's best Wi-Fi features can be delivered to the SMB market without the cost and complexity of controllers.
Included in this release is Aruba Activate, which is a cloud-based, zero-touch provisioning service that enables enterprise IT, resellers and managed service providers to dramatically reduce the operational expenses associated with large scale, distributed Wi-Fi deployments. This new Instant software release, coupled with Aruba Activate, combine to lower branch Wi-Fi total cost of ownership (TCO) by up to 42 percent as compared to the competition's Wi-Fi architecture.
Aruba Activate is a zero-touch provisioning service that removes the need for IT to touch every access point that gets deployed.  With Aruba Activate, IT personnel are freed up to work on other initiatives since Aruba Instant APs can be factory-shipped to any office worldwide, and once the AP is plugged in, it automatically downloads the appropriate configuration.  This cuts deployment time by up to 65% while eliminating the need for onsite technical assistance.
Leveraging Aruba Activate can be obtained by not only IT departments, but also by Value-Added Resellers and system integrators who can build service offerings for automated device provisioning, inventory management and highly scalable, automated firmware upgrades.
There is a long list of new features for the new Aruba Instant Enterprise that are critical for application optimization and improved security, but a few in particular caught my eye, including:
Application Fingerprinting: Aruba's built-in Policy Enforcement Firewall (PEF) identifies voice and video traffic to ensure uninterrupted real-time communications, even for encrypted applications like Microsoft Lync and Apple FaceTime.
Wired Bridging:Allows computers or other devices to connect to the Eth0 device and utilize the IAP for connection back into the network.  Can be used to make legacy wired devices connect to a network via wireless.

 Layer 3 Roaming: Allows mobile devices to roam across subnet boundaries without losing connection status, enabling cost-effective scalability for a wide range of deployment scenarios
Learn more about this topic at scansourcecatalyst.com >